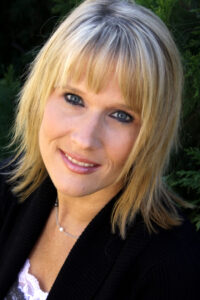 Your Home Town Realtor Serving El Dorado and Placer Counties
Theresa's goal is to build real estate relationships for life by delivering the best customer service possible, streamlining the process of buying and selling real estate and protecting clients' best interests throughout each transaction. Theresa has worked with first time buyers, bank owned properties, secondary home purchases, listing & purchasing short sales and listing fair market sales. Theresa has been active in real estate for 16 years.
Theresa is proud to be a member of this community for over 35 years.
Call Theresa at:  916-216-8814 (cell)  or 530-885-8300 (Premier Foothill Properties)
Theresa DuVall Testimonials
"I just want to say if your looking for a stand up Realtor, that has your back and works for you and your best interest, whether you are buying or selling ( I have used her for both) Theresa DuVall is the person you want. When we were buying a house she had a lot of great ideas, which enabled us to get the house we were looking for, even though the bank turned down our first offer on the first time. Now that we are selling our house, she has had our back, even though it has been a very difficult sell, she stands strong and backs us up." – Ann Moore
"Theresa is a wonderful agent. Her work ethic is incredible. She took such good care of us! Her knowledge of the market is great. Our situation was outside the norm, as it involved an estate and other heirs, but she made our sale painless. I will forever recommend Theresa to others in need of a good agent." – Amira Totten
"Theresa DuVall is a first class, highly experienced and very professional realtor. Her expertise in not only selling my house, but also with purchasing a very unusually difficult short sell home was fantastic. Her patience, support and vast knowledge carried through to successfully closing on a house that took over a year to purchase. If I could only go into detail of the help she was able to offer, it was amazing. Let's just say, a bad selling agent, non corporative home owners, a bank that flips and decide to auction the house, I'm the winning bidder then over 5 more months of stalling and even a bumped escrow close date. Theresa handled all of this and even an HOA back pay off, that the selling agent had to be pushed on for almost 2 months after escrow closed. Theresa helps her clients to the end, not just the close of escrow. I highly recommend Theresa DuVall for any real estate need, in the California Placer or El Dorado county area. " – Martin Maloney