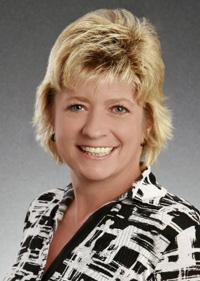 Your Local Equestrian and Residential Property Expert
Being a Great Real Estate Agent is more than just finding homes, negotiating and marketing. It's about streamlining the entire process and providing you with a 5 Star service that is tailored to YOUR unique needs. With over 20 years experience in the Real Estate industry, Cindy strives to be your lifelong real estate adviser and trusted market expert.
She will always look out for your best interest, the best understanding of your needs and to provide you with results! She will guide you step by step through the process to make your selling and/or buying experience as smooth and pleasant as possible!
Cindy is known to specialize in horse properties, and in helping buyers and sellers throughout the El Dorado and Placer County foothill areas. She moved to the Cool area in 2007. She is married, has dogs & horses as "kids", and enjoys the area trails with her family.
DRE 01235793
Direct 530-320-8547
CindyTwymanRE@gmail.com
Cindy Twyman Testimonials
"Cindy has been responsive and excellent since the first phone call! After a couple of previous attempts to sell our house in the past with other realtors, we asked Cindy to help us one final time. After an initial phone call, she quickly set the wheels in motion to make sure we had what we need to have our house in perfect showing condition. She has been great to work with through the contract agreement, inspection and final closing details. As we have started to look for our new home, she has been quick to provide info on homes we might have an interest in and quickly show them to us in this fast moving market. Cindy came with a plan and executed it perfectly!! We will definitely use her again for selling or buying! Thank you!!" – Larry and Judy
"Cindy is the best!! We worked with her when Paul's job was relocated to Sacramento. We worked with her again when selling our home. She is an unbelievable communicator. She does an excellent job making sure that we understood the process of buying or selling, important deadlines and made sure that there were no unexpected issues with the closing." – Paul and Joyce
"I was very fortunate to have met Cindy on a horse-camping trip a couple summers ago. She was so warm and friendly and genuine that when I decided to buy a home, she immediately came to mind as the person I'd want to assist me in this important endeavor. I am someone who doesn't like to be pressured and I'm big on quick responses to questions and the ability to see the new properties quickly. Cindy was the perfect choice for me. I never felt pressured to make a decision and whenever I wanted to see a new property, she made herself available to show it as soon as possible. She was also very accommodating in terms of re-showing properties when I wanted my family members to be able to see places we'd already seen. In short, she was patient, honest, knowledgeable and unflinchingly ethical in our transactions. If I asked her for something, she provided it without delay. It was the least painful real estate transaction I've ever had. She got me into my perfect home; if I ever decide to sell, she'll be my first choice to assist me with the sale and a new purchase. I would recommend her without reservation. Thank you again for your help Cindy" – Laurie
"I'm finally realizing my two lifetime dreams: To own a house and to own a horse! People in "the horse circle" recommended Cindy Twyman to me. She was kind and patient, and she provided invaluable help, not only by finding places to see, but also by explaining the "horse" aspects of the properties — the pros, the cons and even the "how to's." Because I am a first-time home buyer and a first-time horse owner, I have greatly appreciated Cindy's extra effort and information. She went above and beyond the "real estate" side of the move!" – Carrie
"Cindy was extremely helpful, knowledgeable and responsive as our listing agent. Her professionalism, expertise and excellent interpersonal skills work synergistically to make her a wonderful representative for anyone attempting to purchase or sell a home.
Thank you Cindy!" – Bob and Mary