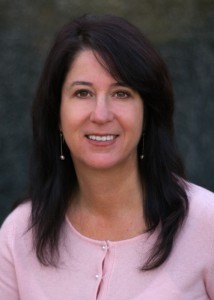 Suzette has years of residential Real Estate experience. She works as both a buying and selling agent with experience in short sales and REO properties. Suzette is a member of the California Association of REALTORS® and Placer County Association of REALTORS® and services many counties, including El Dorado, Placer and Nevada. Suzette has been a Sierra Foothills resident for 14 years. She has two children who are currently attending schools in the Black Oak Mine Unified School District. Suzette is actively involved in our community and sponsors many local events. She has an extensive experience in the wine industry and has worked for several local wineries. Not only does she enjoy finding the perfect vineyard property, she also loves finding the right home for her clients. From first time home buyers to people looking for a retirement home, she loves to work with any and all types of clients.
Suzette is available on her cell at (530) 305-3213 or by email: hughes.suzette@gmail.com
Suzette Hughes Testimonials
Suzette Hughes helped us to sell my father-in-law's house when it became apparent he could no longer safely live alone in his home of 40+ years. She was tactful and explained everything clearly so that an extremely emotional upheaval was handled as smoothly as possible. Suzette used her extensive knowledge of "house staging" to show the house to its' best advantage and certainly went above and beyond to ensure a successful, on time, closing once we had a buyer. Even to the extent of locating and uncovering (digging up!!) the septic tank 2 days before closing because the lender "forgot" to specify the need for this information in their instructions to their appraiser/inspector, who had already been out twice!
"Thanks to Suzette my father-in-law realized enough money from the sale of his home to be able to live comfortably in a retirement home of his choice. We would definitely recommend her as a realtor to anyone looking for a knowledgeable, helpful, friendly, adaptable real estate agent. Thank you." –Karyn and Carl
"Suzette made the whole escrow process a breeze, taking care of all those things we didn't know to think about, and she was always very available to answer our questions. We have been in our new home for a year now and love it! With everyone's check list satisfied we are still very near our old neighborhood, but so much better with the trails right out our back gate. We look forward to working with Suzette again in the future.Happy trails!" –Mike Pitre, Kalin Finsand & girls
" We chose to use Suzette Hughes as our realtor, and we couldn't have been happier. We were first time homebuyers with endless questions. Suzette went above an beyond for us, making sure we knew exactly what to expect each step of the way. She answered all our questions, patiently, professionally and efficiently- and there were some scary steps! I can honestly say that if we didn't have such a dedicated realtor, we may not have gotten our first place. She was not only good, but a pleasure to work with as well. I feel very comfortable recommending Suzette to any first time home buyer, or anyone for that matter." –Hnizdil